HEBREW ISRAELITES:

A Race, Not a Religion

Genesis 10:1-21, 31-32 – The sons of Noah: Shem, Ham, and Japheth

Genesis 11:1-27 – The Tower of Babel; God confounds the language; lineage of Shem

Genesis 12:1-6 – God speaks to Abram; Abram goes to Canaan

Genesis 13:1-6, 10-18

Genesis 14:1-14

Genesis 15:1-8, 12-15

Genesis 16:1-5, 10-13, 15-16

Genesis 17:1-23

Genesis 18:1-24

Genesis 21: 1-3, 9-13

Genesis 22: 1-3, 6,7, 10-19

Genesis 24:1-6, 59-67

Genesis 25:20-34

Genesis 26:1-6

Genesis 27:1-7, 26-31, 33-34

Genesis 28: 1-16, 20-22

Genesis 29:1-2, 14-28

Genesis 32: 1-24

Genesis 35: 10-13, 22-26

Exodus 1:1-12

Exodus 2:1-6, 11-14

Exodus 3:1-10, 14-18

Exodus 20:1-4, 6-8

Isaiah 49:1-9

Isaiah 50:1-7

John 1:1-4, 10-11

Acts 3:13-20

Matthew 1:1-3, 15-23

Romans 1:1-5, 13-17

Romans 3:1-2

Romans 9:1-9

Romans 3:9-31

Ephesians 2:1-15, 18-19

Revelation 21:1-6, 8, 11, 21-27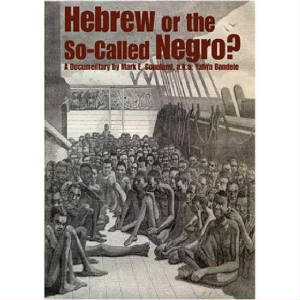 What a Real Hebrew Israelite look Like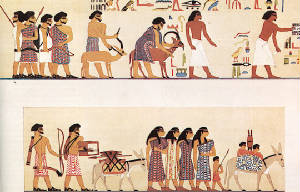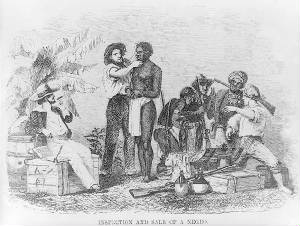 "THESE ARE THE WORDS OF THE COVENANT, WHICH YHWH COMMAND MOSES TO MAKE WITH THE CHILDREN OF ISRAEL IN THE LAND OF MOAB, BESIDES THE COVENANT WHICH HE MADE WITH THEM IN HOREB.

All the curses that were presented to you (Leviticus 26: & Deuteronomy 28:) are suppose to JUST affect the true children of Israel. Not the whole of mankind, because it was with us and our fathers that the covenant was made (Deut 29: 14 - 15 / Acts 2:39). This is why the whole world isn't suffering the FULL effect of these curses. Yah said these curses are going to affect ancient Israel and their descendants forever and they are, as it is written in the book of Daniel.

DANIEL 9:11 - YEAH ALL ISRAEL, HAVE TRANSGRESSED YOUR LAW, EVEN BY DEPARTING THAT THEY MIGHT NOT OBEY YOUR VOICE. THEREFORE, THE CURSE IS POURED UPON US, AND THE OATH THAT IS WRITTEN IN THE LAW OF MOSES THE SERVANT OF YHWH, BECAUSE WE HAVE SINNED AGAINST HIM.

(13) AS IT IS WRITTEN IN THE LAW OF MOSES ALL THIS EVIL IS COME UPON US..........

These two verses clearly show that these same curses (Leviticus 26: and Deuteronomy 28:) are upon Israel today, Daniel says that these curses are poured upon Israel. He also says that these are the curses that are written in the book of Moses. The first five books of the bible are referred to as the books of Moses, these books contain the laws of Yah that Moses taught to the children of Israel. The book of Leviticus is the third and Deuteronomy is the fifth book of Moses. So without a doubt Daniel is saying that all the curses I just showed you are poured out upon Israel and their descendants. Remember the bible says these curses are to remain on Israel Forever or for as long as they continue to break the laws of Yah.

So how can the Jews if they are Israelites, not suffer these curses. They never went into bondage with ships, their children are not being taken away from them, they were never sold to their enemies as male and female slaves. But all these things and more should be happening to them right now, if they are true descendants of ancient Israel. But these things are happening and have happen to us, because we are the true descendants of Ancient Israel.

ISAIAH 42:22 BUT THIS IS A PEOPLE ROBBED AND STRIPPED, THEY ARE ALL OF THEM SNARED (trapped) IN HOLES AND HID IN PRISON HOUSES, THEY ARE FOR A PREY AND NONE DELIVER: AND FOR A SPOIL AND NONE SAY RESTORE (repair /reparations).

Since being in the western hemisphere, we have been robbed and stripped of our culture, language, history and heritage. We are the only people who, upon our arrival to these shores, were forbidden to practice our original way of life (culture, language, faith etc.), it was against the law. We were forced to give up our original names and history, which connected us to our heritage. For new names (proverbs and bywords), and a new history which connected us to the grave.

This scripture goes on to say that we are going to be trapped in holes and hid in PRISON HOUSES.